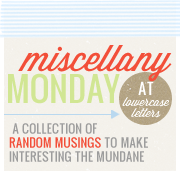 1. I am counting down the days until April 22.
I cannot wait to see this HUNK in Water For Elephants:
He definitely looks 100x better without the ghostly vampire look. and Water for Elephants was such an amazing book.. I can't wait to see it in theaters!
2. The weather today is AMAZING.
and sadly I can't enjoy it because I have my late class today. Barf!
My nails are in terrible shape. I paint them too much apparently :-\ oops!
They're brittle on the ends.. you know when your nail peels.. and then they get thin? Yeah, gross. That's my nails right now. Soo.. is it better to let them breathe and get some Oxygen or paint that protein coat polish over them?
4. Bethenny Ever After comes on tonight.
I am obsessed with Bethenny.
I think she's absolutely hilarious, and I can't get enough of her show. If you've never watched it.. tune into Bravo tonight at 10pm. It's worth it.
My first Miscellany Monday and it might just have to become a regular occurrence!
Happy Monday bloggers!