I'm linking up with
Jamie
today for WILW!
I'm loving my hot new kicks I ordered... the store was out of my size, BUT these babies are on their way to me via UPS as we speak ;)
I'm loving that I have a ticket to the GA game this weekend! and it's supposed to be a GOOD one!! GO DAWGS!! ;)
That my 21st birthday is in less than 2 weeks now. I can't believe it! and check it: me and Nicole have the same birthday... how cool is that?!
Catching up with my sweet friend from NG, Sarah, via facebook chat. I miss her so much now that we're at different schools.. and she never fails to make me laugh!
Sweet Jessica! If you don't follow her blog, you NEED to. I was having a terribly stressful night, and she sent me a verse that was exactly what I needed to hear. She's been such a blessing to me this semester, and I'm so glad I've gotten to know her!
[six.]
My new blog design!! SPECIAL Thanks to Tricia for making it look so wonderful! If you're wanting a new look for your blog, be sure to check her out! She was so great to work with, and I am in love with my finished product! PLUS, I have a new button now :) So you should TOTALLY add it to your page!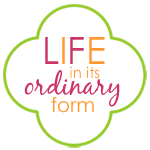 (you can get the HTML for it at the top of my page above my about me!)
[seven.]
All of you wonderful bloggers! I wish I had the time to read all of your posts.. and hopefully soon I will. But thank you for continuing to read my ramblings. :)
Now go link up with Jamie and share with us what YOU'RE loving today!